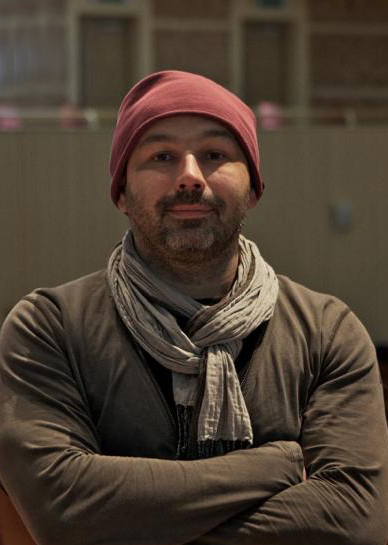 Dmitry Lavrinenko
Member of the Union of Filmmakers of Russia and Ukraine.
He was born in 1971. In 2002, he graduated from the Academy of Media Industry in Moscow. He studied in the Sergey Yevlakhishvili workshop of live-action film and in the Igor Belyaev workshop of documentary films and TV. His filmography as a screenwriter and director includes more than twenty documentaries, auteur films and music clips. He is a prize-winner of the Stalker International Film  Festival and the Lavr Russian National Award, he participated in several Russian and international film festivals. During the last seven years, he filmed the band Auktyon and Leonid Fyodorov and made several music clips for the group.
2014 ENCORE
2013 Primorski
2010 Children of the Tundra
2010 Beginning of Beginnings
2010 The Tree of Life
2010 The Height. Norman Foster.
2010 Zenit Kazan. A Time to Win.
2008 Mysteries of the Cathedral of St. Michael the Archangel
2007 A Seashell
2007 Stay Yourself
2007 Meter:00
2006 An April Person
2005 An Uninvited Guest
2004 A Night that Lasted 641 Days
2002 1/125 of Aleksandr Bobrovsky